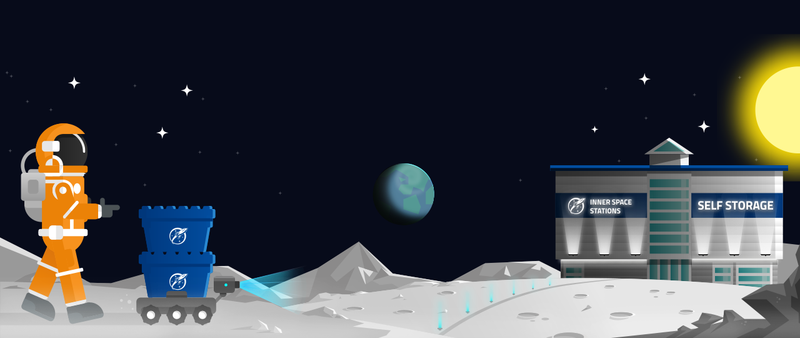 Whether you're moving house, or simply need more space in your home or office, there's a very simple and affordable solution – Self Storage.
How does Self Storage work?
All you need to decide is what you want to store and how long you need to store it for, we can do the rest. We have over 12 different unit sizes, so of course we don't expect you to know exactly what size you will need, just give us a call or come and visit us and we will happily show you a variety of rooms and help you make the right decision.
What can I store?
At Inner Space Stations you can store almost anything. We do however have just a few restrictions including perishables, foods or flammable materials and liquids.
When can I access my things?
Whenever you like! Inner Space Stations are open 7 days a week and with your personal PIN code at our York City Centre facility, you can go straight to your unit! Need access to your unit outside of our opening hours? No problem at all, we also offer 24 hour access.
How secure are my things?
We care about your belongings and the security of your items, hence why we cover each of our Self Storage facilities with state-of-the art CCTV security and each unit is individually padlocked.
How soon can I move in?
Once you have chosen the perfect room and package for your storage, our straight forward sign up process means you can move in as quickly as possible!