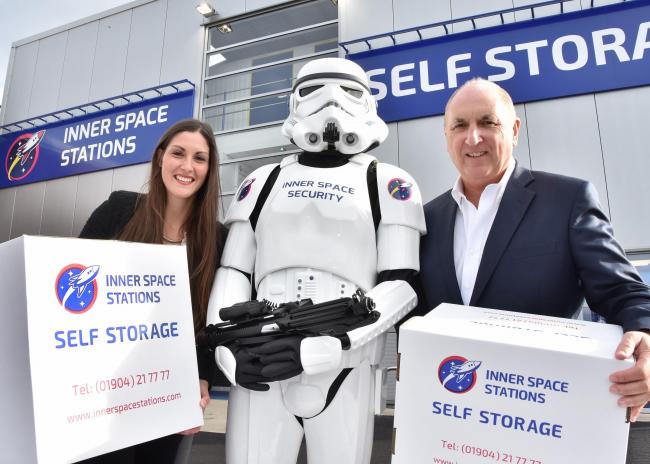 The Press Business News:
A YORK businessman who runs a petrol station and garage venture in the city has invested more than £1.3 million in creating a self storage facility as he grows the offering of Inner Space Stations.
Graham Kennedy, who started the Inner Space Stations business 30 years ago, and runs a garage in Hull Road, has launched a new three-storey self storage facility in Layerthorpe.
The new venture, which offers secure storage with 24-hour access, has created five new jobs for the company.
The building used to be the site of National Windscreens and now has 200 internal storage units.
Mr Kennedy said: "Having dipped our toe into the 'storage' market a few years ago with external storage containers, we feel we have identified a gap in the market.
"Making self-storage accessible 24 hours a day gives people the flexibility to access it at any time, especially as we're in a great location just five minutes' walk from York city centre.
"The facility has already proven popular with students and local market traders over the holidays. We believe internet sellers would benefit from the flexibility we offer, as well as local businesses, house movers and anyone that has too much stuff and nowhere to put it."
Inner Space Stations has developed a unique brand based around Mr Kennedy's fascination with space and sci-fi. Daleks and Stormtroopers guard the entrance and the space theme extends to the storage units, with each unit size named after a different planet in the solar system.
Katie Elliott, business development manager, said: "We've created a comfortable environment with carpeted floors and well-lit corridors. This is unusual in Self-Storage, however we recognise how important it is that customers feel safe and comfortable when they access their storage units. We want people to feel as though they are walking down a hotel corridor to their personal room."
Inner Space Stations includes the Hull Road garage, car wash centres, car parking, property investments, unmanned container storage sites and the new Self-Storage facility.
http://www.yorkpress.co.uk/business/news/15621150.New___1_3m_self_storage_opens/