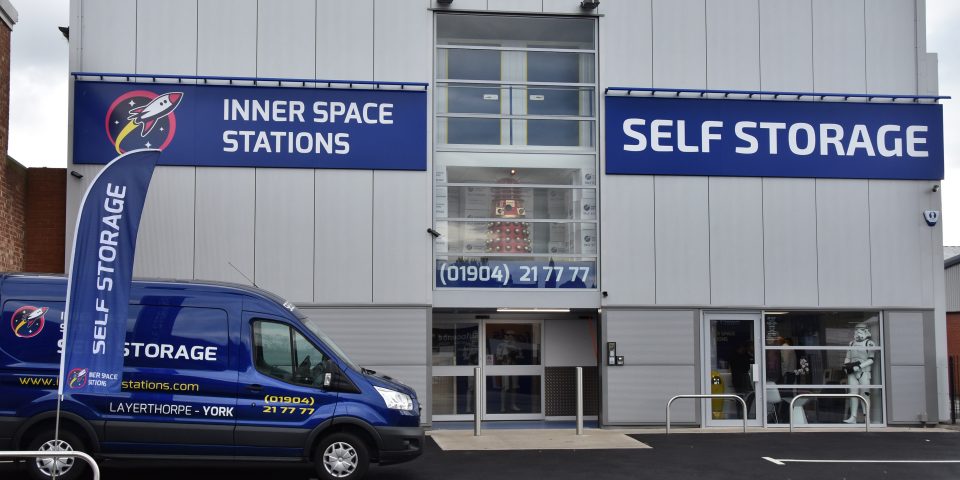 Mr and Mrs Elliott are two of our most recent storage customers at Inner Space Stations Self Storage in York City Centre and they've shared with us why they needed storage during their house move and why they chose to store with Inner Space Stations.
"When we decided to sell our home, we knew that it wasn't 'sale' ready because there was so much clutter in every corner of every room! Our first task, to declutter the house. Not knowing where to start, we spoke to Inner Space Stations who were extremely helpful in providing us with an unlimited range of boxes and packing materials to help us get organised. After a couple of reminiscent days going through family photos and our ancient record set, we had 14 years of memories packed up and ready to go." Mrs Elliott.
Jo and Mark started storing in a 25 sq ft unit. Once they had set up their unique access PIN, they were able to come and go from their unit as much as they needed to and they could rest assured that their belongings would be safe in our secure, award winning storage facility.
"A couple of months passed and we had sold our house, as well as agreed the rental on a new property. This was always the plan until we found the next house we wanted to buy. Before we knew it, we were back on the phone to Inner Space Stations getting their support with arranging our removal company and upgrading our unit to a larger size so we could store some furniture that wouldn't be coming with us to the rental house." Mark Elliott.
The Elliott's are now storing in a 75 sq ft unit and all being well, they are hoping to have found their dream home to move into by the end of this summer!
"The team at Inner Space Stations are absolutely fantastic. Nothing is too much trouble and they will always go out of their way to help. The storage space is clean and accessible and they provide all the equipment we needed to help move larger items of furniture. We would strongly recommend this storage facility to anyone needing short or long term storage. Stress free, clean and reliable storage!" Mark and Jo Elliott.